About Gowri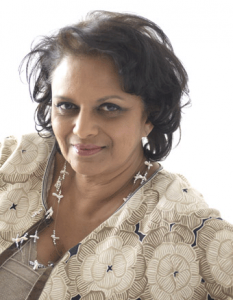 Dr Gowri Motha is a world-renowned childbirth pioneer. She has developed and refined the 'Gentle Birth Method' over decades to develop a method that works. The Gentle Birth Method that is a lifestyle that helps mothers have an enjoyable pregnancy, a gentle birth and a calm baby. It is a 360-degree programme that aims to prepare mothers and fathers for a gentle birth – physically, mentally and emotionally – and helps babies feel safe within the womb. Our programme is suitable for mothers who wish to have a home or hospital birth and also for mothers who plan to give birth by C-section.
The classes also include a hypnotic birth rehearsal to help mothers and fathers practise and understand the birth process mentally. This contributes greatly towards removing anxiety and installing confidence. During her twelve years within the NHS, Dr Motha observed the benefits of integrating Self Hypnosis and Visualisation classes for a gentle birth with complementary treatments into birth preparation, such as Pregnancy Reflexology, GBM Pregnancy Massage (Creative healing), Pregnancy Yoga, and incorporates Ayurvedic learning. She is also trained in Bowen, Cranio-sacral therapy,  the Alexander technique and is a Reiki Master.
As part of her quest to help mothers to look forward to giving birth, she introduced water births into the NHS in the eighties. She was the first doctor to conduct a documented water birth within a London NHS hospital. Gowri and her close-knit team of complementary practitioners are dedicated to guiding mothers throughout their pregnancy by offering optimal treatments at the appropriate times during gestation. The Gentle Birth Method book was written so that mothers all over the world can read and follow the simple week-by-week programme given in the book and experience the benefits of a gentle birth. The GBM book has an enthusiastic following here in the UK and in several countries worldwide. This book was followed by her second book 'Gentle First Year.
For further information on Gentle Birth Method, the pioneering programme making mother's birth-fit and birthing manageable, visit: www.gentlebirthmethod.com
Quotes from mothers:
–Dr Motha inspires confidence and has great success in helping women to have the wonderful births that they had hoped for, because she has exceptional talent and is able to span the divide between conventional and alternative medicine.
–Mothers know that Gowri and her personally trained team will use the best of the West and the best of the East in order to help them have a wonderful healthy pregnancy and birth, which then results in a calm baby.
We are proud to present words of appreciation from our valued high profile clients.
Please visit the following link Testimonials