Hello and Welcome to Gentle Birth Method Visualisations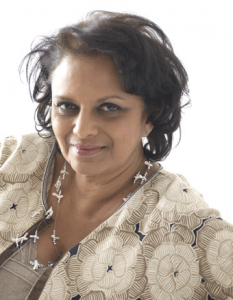 Listen to Gowri
[zoomsounds_player artistname="Dr Gowri Motha" songname="Excerpt from Feeling as Light as a Feather, Healing the Gut, Spiritual Connection" type="detect" dzsap_meta_source_attachment_id="361″ source="http://gentlebirthvisualisations.com/wp-content/uploads/2018/06/Excerpt_Feeling-as-Light-as-a-Feather-Healing-the-Gut-Spiritual-Connection.mp3″ config="default" autoplay="off" loop="off" open_in_ultibox="off" enable_likes="off" enable_views="off" play_in_footer_player="off" enable_download_button="off" download_custom_link_enable="off"]
Types of Membership
Evening Class Membership
Over 6 hours of live classes recordings
including
Connecting with Baby Encouraging Growth and Birth Rehearsal (23:17)
Uterus Cervix Structure Function and Baby's Intuition (25:39)
Creating Confidence with Endorphin Release (20:42)
15 Minute Birth Rehearsal (15:59)
And more…… full list seen in evening classes
Cost: £10 for 40 weeks
Sign Up Here
Premium Membership
Gowri's new 2018 studio recordings
&
All Evening Class Recordings
&
Gentle Birthing 'The Jeyarani Way' Labour
&
Original CD : Prepare for a Natural Birth with Self-hypnosis and Visualisation
Cost: £60 for 40 weeks
Sign Up Here
Listen to an excerpt from Gowri's evening classes.
[zoomsounds_player artistname="Dr Gowri Motha" songname="Excerpt from Evening Class" type="detect" dzsap_meta_source_attachment_id="368″ source="http://gentlebirthvisualisations.com/wp-content/uploads/2018/06/Excerpt-from-Creating-Confidence-with-Endorphin-Release.mp3″ config="default" autoplay="off" loop="off" open_in_ultibox="off" enable_likes="off" enable_views="off" play_in_footer_player="off" enable_download_button="off" download_custom_link_enable="off"]
Click here to listen to all (over 6 hours) of Dr Gowri Motha's evening classes.
——–
Prepare for a natural birth, Self-hypnosis and Visualisation CD / MP3 download
This track is available on iTunes or
also CD / MP3  at gentlebirthmethod.com/shop
——–
Listen to an excerpt from Gowri's new 2018 studio recordings.
[zoomsounds_player artistname="Dr Gowri Motha" songname="Self Love Baby and Birthing Confidence" type="detect" dzsap_meta_source_attachment_id="239″ source="http://gentlebirthvisualisations.com/wp-content/uploads/2018/05/Extract_Self-Love-Baby-and-Birthing-Confidence.mp3″ config="default" autoplay="off" loop="off" open_in_ultibox="off" enable_likes="off" enable_views="off" play_in_footer_player="off" enable_download_button="off" download_custom_link_enable="off"]
Click here to listen to all of Gowri's Premium Studio content
---